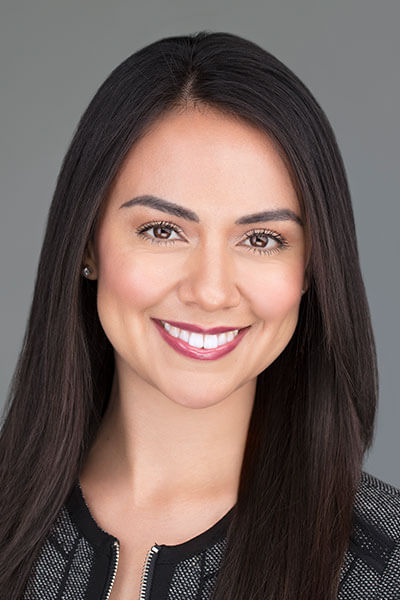 ---
Dr. Negrón completed her post-doctoral program in endodontics at the University of Maryland School of Dentistry. In 2012, her research project on spreading odontogenic infections was awarded funding by the American Association of Endodontists Foundation. In 2013 and 2014, she earned research awards from the American Association of Endodontists on her studies of the microbiologic analysis of spreading odontogenic infections. She ranked second place among residents nationwide.
She earned her degree in dental medicine at the University of Puerto Rico: School of Dental Medicine in 2009, where she received numerous research awards from the Oral and Pharyngeal Cancer Branch of the National Institute of Dental and Craniofacial Research in Bethesda, Maryland and the College of Dental Surgeons of Puerto Rico.
After dental school, she continued her postdoctoral training at Columbia University's New York Presbyterian Hospital, General Practice Residency.
Dr. Negrón graduated with honors in 2005 from the Inter American University of Puerto Rico, majoring in cell and molecular biology. She served as College Ambassador for the Hispanic Association of Colleges and Universities, a joint effort to foster excellence in education.
She enjoys providing personalized, gentle and compassionate endodontic care in a comfortable and serene environment. She utilizes the most advanced technologies in the specialty to ensure the highest quality care for her patients.
In her spare time she enjoys traveling, hiking and spending time with her loved ones.
Dr. Negrón is a specialist member of the American Association of Endodontists, Columbia University College of Dental Medicine Alumni Society, American Dental Association and New Jersey Dental Association.
---